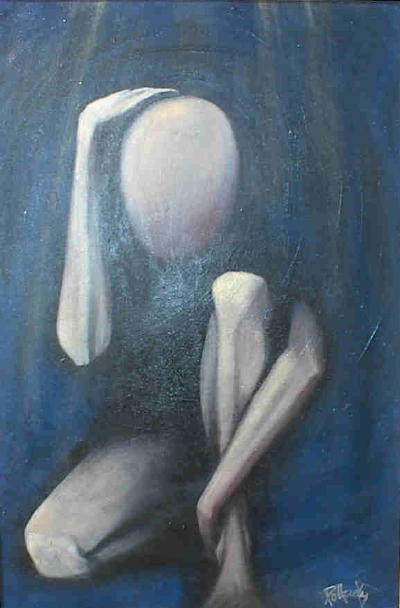 I have been having a rough couple of weeks... *rough* in my eyes, but definitely not rough when compared to people living in abject poverty or living in natural disaster situations... I have discovered over the past couple days that I tend to think I am the only one going through so much when the truth is that the person living next door could be going through the same thing or maybe even worse or even less... regardless, how would I know if i never open up?
I have been reading this book called 'Simple Spirituality' by Christopher Heuertz *I encourage you to read it :)*, and in all honesty, its not up to a 200 page book, but I have spent the past 3 weeks on it because the material, for me at least, has been so heavy. The writer speaks of the 5 elements that help in seeing God in a broken world. For me, these past weeks has had me asking: "Lord where are you?" Many people ask that question today from people in natural disasters to people in bankruptcy to people in dysfunctional families. Life is just one conundrum after the other and how am I supposed to keep looking up through all the facades? How am I supposed to keep my head steady?
The first of the five elements is humility. I have most often seen humility as an outright rejection of praise, or not taking credit for work done or doing good works in secret or not boasting about the fine things that you have... infact, its so bad that i refuse to believe compliments paid to me as me dwelling on that or being happy with that denotes pride. My prior assumptions were overthrown. The writer defines it so simply - it is attributing everything we have; our gifts, abilities, appearance as a gift to God. It is accepting that we couldn't have done anything on our own save Grace and Mercy and we will never be able to do anything on our own save those same aides by our side. That really threw me aback because I always pray for a heart of humility, and yet I never knew what that was. I would even pray thinking in my mind that it would mean me thinking of myself in the lowliest terms... That really changed my whole perception for humility. I always knew that God is behind my existence, and yet I would never truly attribute to him the grace to have finished a semester successfully or to have paid off all my bills, or to have had safety all along... I realized how most of the time, I would only remember God in the bad times, well what about the good times?
Another aspect of humility touched upon was how one views God. A lot of the time, I have a boxed up image of what I want Him to be, and how He should be, forgetting that all I need to do is read His Word to know Him better. I used to think He was this scary dude with white long hair that would punish me due to my numerous sins, hence why I would always give my life to Christ every Sunday as a child. I then moved on to thinking that after I pleased him, I could extort anything I wanted from Him by being good for a while and then I would come back after being bad... Then I reached a stage where I realized that He is loving not scary, or 'beardy' or angry... just loving and all I had to do was accept His love because once you are loved and you know you are loved, all you can do is love back. You feel this love and you are happy that you are loved that you begin to show love, love back... you just won't be able to help yourself. Analogy, if you've ever been mutually inlove with a person and he/she happens to make your day, you just can't help but smile all that day, at everyone!
Now that last transformation took a long time coming, took awhile for me to get there. I still didn't understand how humility would play in with love, and yet Love is humble... So if one loves someone, you'd be appreciative of that person and all he/she has done for you, so how much more of that Someone that loves you regardless of who or how you are?
I then realized that I had never been a humble person. Even when going through situations, I have always done nothing more than complain of my situation, or blame it on others, myself or even God. I had never thought of the situation in a different light, never thought of it bringing out the best in me. I decided to put a stop that. I am currently in a bleak situation, yet I will not let that overshadow my knowledge and appreciation of the fact that God has been faithful in the past, and has always brought me out of the tunnel. And so over the past two days, I have been practicing humility by listing the stuff I am thankful for, no matter how little. I began to realize that just as the song says: "Count your blessings, name them one by one, and it'll surprise you what God has done"... I have been amazed that I really shouldn't complain in my circumstance, but just thank God because seriously, God has been mad faithful and patient with me, and I owe Him at the very least my trust (no matter how hard the situation is) because He has been faithful in the past and He will be faithful to the end.
So join me in practicing humility. How are you going to count your blessings?